This article was prepared in WIndows 10 and instructions applied to Windows OS 7 or later.
When starting or joining a meeting with RemoteMeeting, video images cannot be transmitted
if the camera is being used by another application.
In this camera, close/end the application that is using the camera and try connecting again.
But, if you do not know which application is using the camera,
then use our "RM camera checker" program to find the program and troubleshoot the problem.
Problem
- Message "Camera is being used by another program" is displayed while starting or joining the meeting.

Cause
An application in the computer is already using the camera.

Another web browser in the computer is already using RemoteMeeting.

A program registered in the startup initialized the camera while the computer is being started.
Solution
1. Download [RM_camera_checker.exe].

2. Run [RM_camera_checker.exe] as an administrator.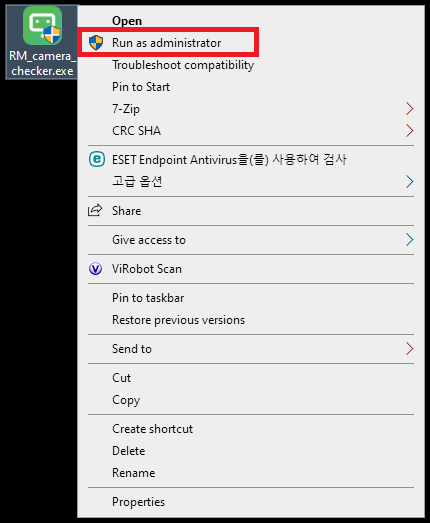 3. Press the "Find camera" button on the program to start searching for the camera.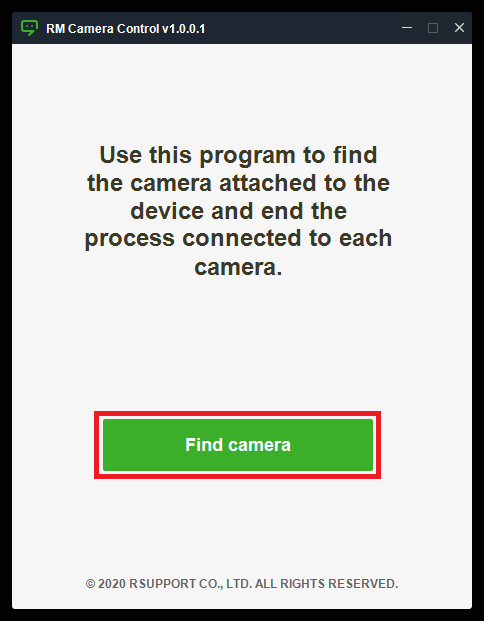 4. Program will list the process and close them.
   - If there are multiple devices, check the corresponding ones and press the "End process" button.
   - If there is no camera detected, check the "<Exceptions>" below.
   - The icon

will be shown while ending the process.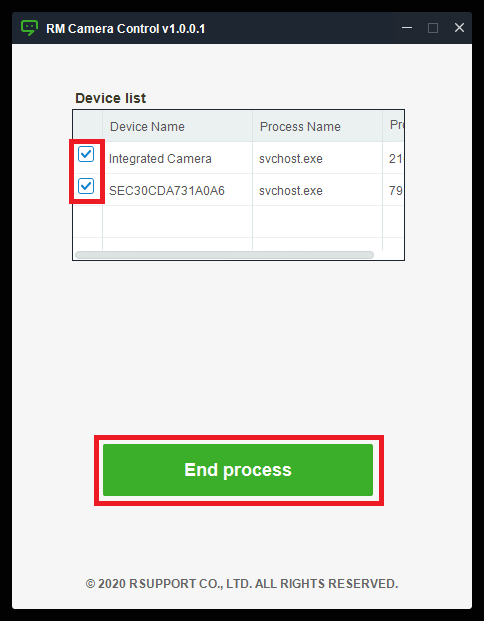 5. Once all processes are ended correctly, application will show the message below.
   - Press the "Close application" button to end the program and continue using RemoteMeeting.
   - Reboot/restart might be required for some system. Please, follow the instructions as needed.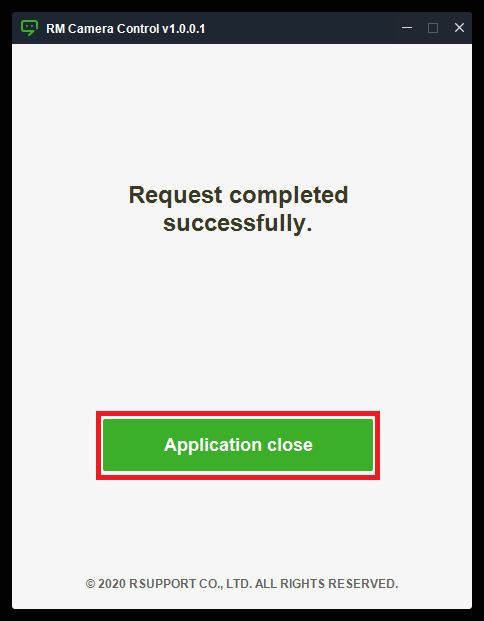 < Exceptions >
1. Camera is not detected.
   - Camera is not recognized or installed. (Pre-check)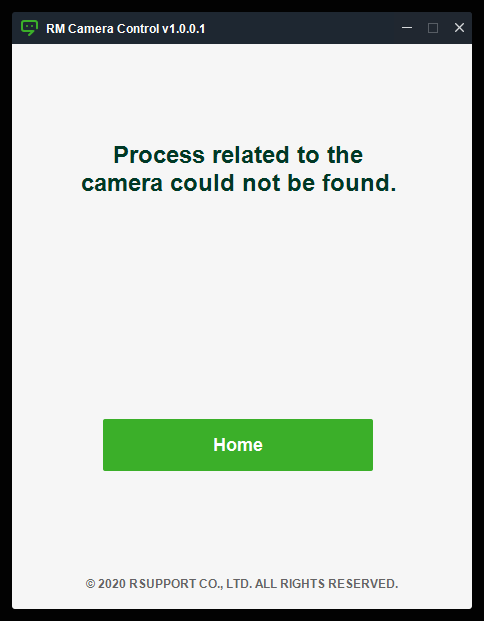 2. Camera process is not closed/ended correctly.
   - Reboot/restart the system and try running the program again.