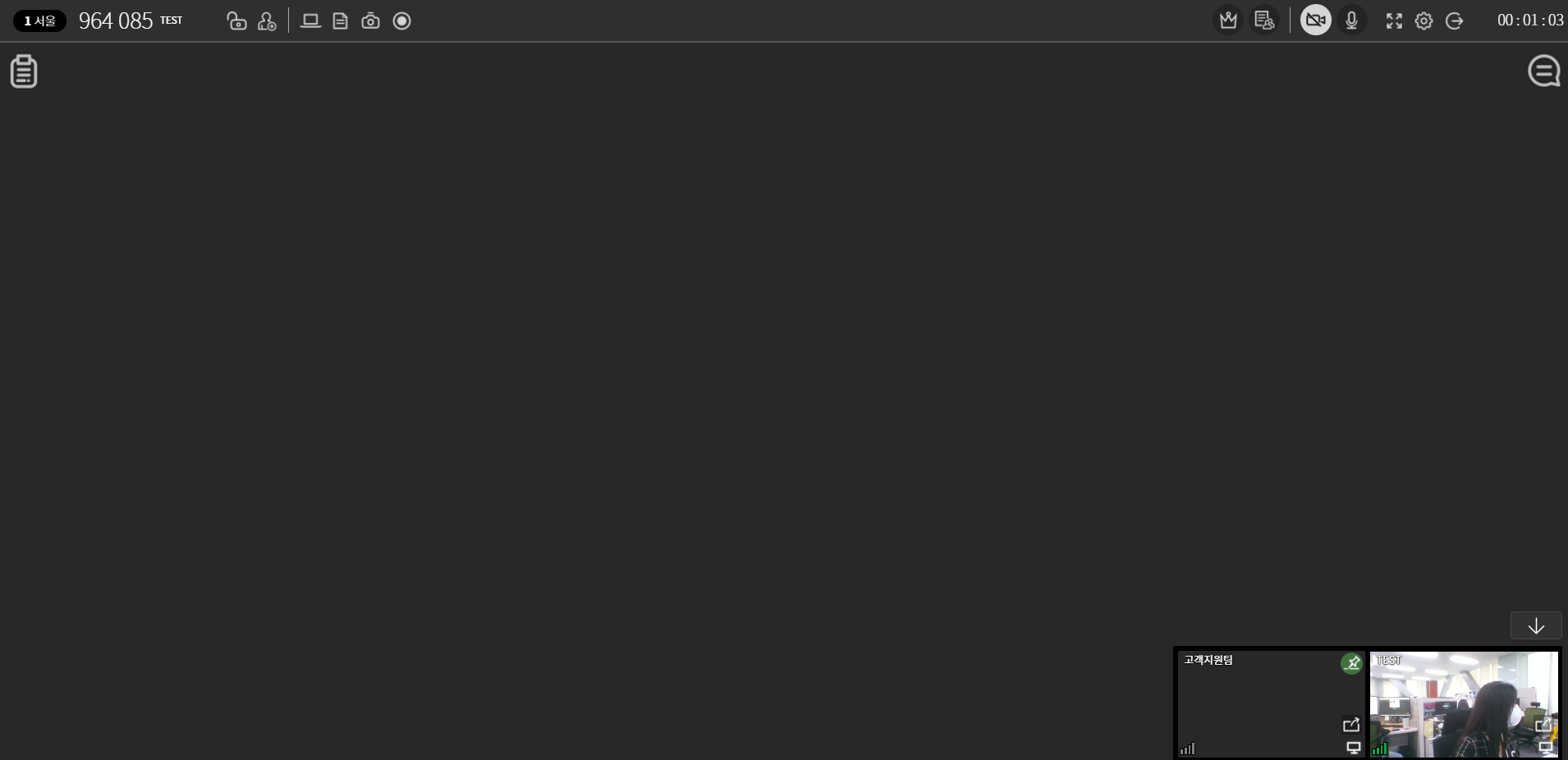 In case a black screen is shown as above, follow the steps below.
1) It is necessary to check the memory status of the PC. Please close any programs you are not using.
2) Check whether the internal firewall is set to allowed on RemoteMeeting service.
Link: Firewall information
3) The camera may be blocked by security application. Check camera settings
- Camera is not recognized in Window 10
- The camera is not recognized in the Web Cam program
- The camera is not recognized by the Samsung laptop
4) Re-enter the meeting by refreshing (press F5).
If the problem persists, contact us via Helpdesk.