As the Wi-Fi signal may get weaker as the distance from the router increases, try using the PC near the router or in a location with strong signal strength.
[How to increase Wi-Fi speed]
- Wireless LAN device power option
Power option → Advanced → Wireless LAN Adapter → Set to Maximum performance.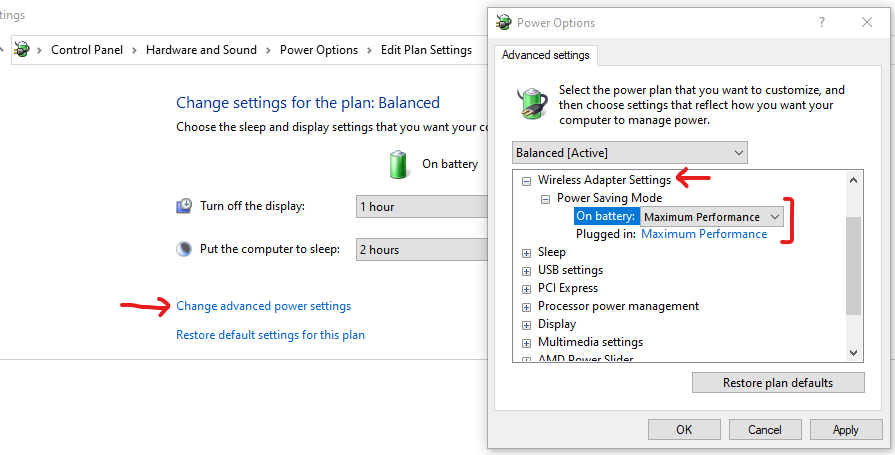 Device Manager → Select WLAN adapter → Right-click and click Properties → Power Management tab → Uncheck Allow computer to turn off this device to save power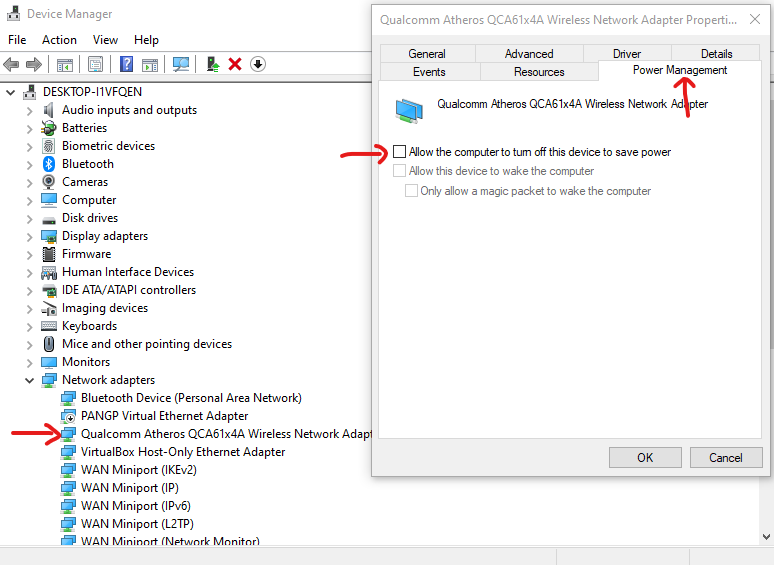 - If you are not using a Bluetooth device, please disable it
- Reduce the number of Wi-Fi connected devices
If you use a VPN in your company, usually you will experience a slower connection.