[Symptom]
When I try to share a document in the format of Excel or Word, I get a error message with the code 40400
[Resolution]
1. Reconnect after clearing the cache.
- Chrome > Tools > More tools > Clear browsing data (Shortcut key: Ctrl+Shift+Del)
- Click the "Delete browsing data" button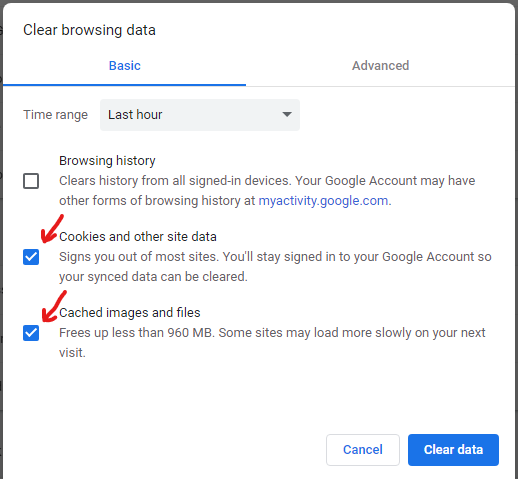 2. For HWP documents, convert it to PDF format and then upload.
If the problem persists, contact us via Helpdesk with the following information.
> Check the network environment (firewall, proxy) and version information (browser version, app version).
> Check the diagnosis result using the connection status diagnosis tool on the customer's PC.
> Please tell us the meeting history time and participation ID information for the meeting.
> Please upload additional confirmed information (capture of issue occurrence situation) together.