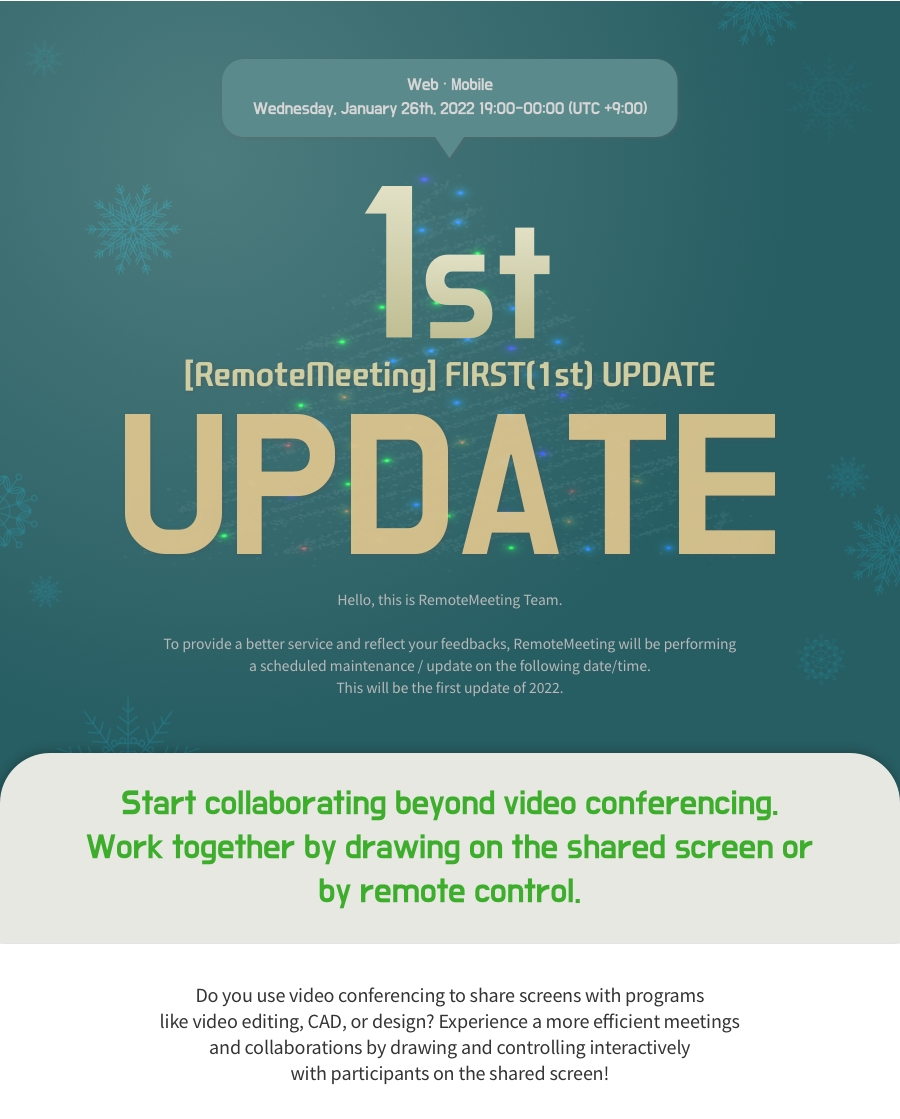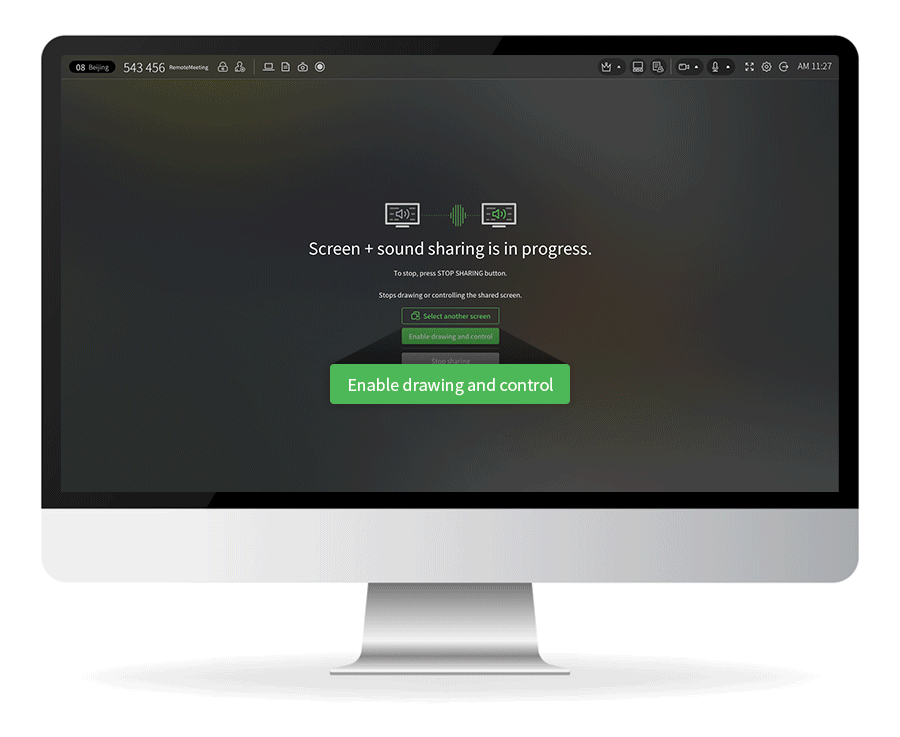 How to Use
1) Open and sign in to www.remotemeeting.com.
2) Start a meeting and run Draw & Control
Screen sharer : Screen share > [Start Draw & Control]
Participant : [Start Draw & Control] from shared screen > require approval from the sharer
3) Participants can draw and control the shared screen.

* [Draw & Control] is available after downloading the latest modules.
* Screen sharer can stop the draw and control anytime.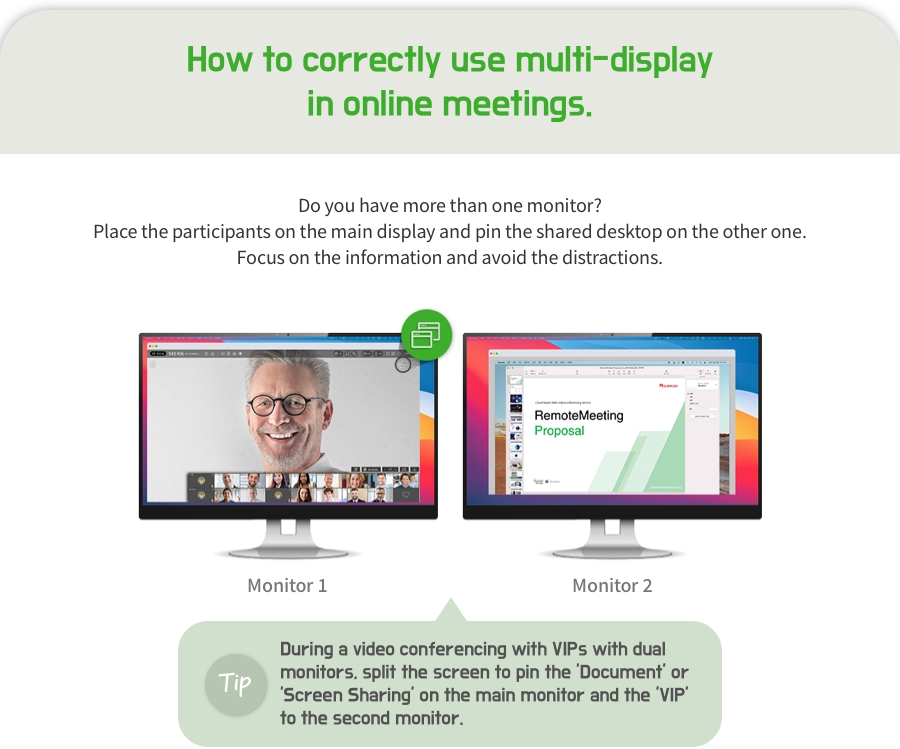 How to Use
1) Start the meeting after connecting to RemoteMeeting.
2) Check and click the [Separate tab] icon on the main screen of the Main screen mode

*In Split mode or Focused mode, the tab can be separated by selecting the pin.