Hello, this is RemoteMeeting Team.

To provide a better service and reflect your feedbacks, RemoteMeeting will be performing a urgent maintenance / update on the following date/time. Service will be updated on April 9th, 2020 to v.2.13.6.

* Date/time: Thursday April 9th, 2020 after 22:00
* Target: Web service ∙ APP
* Description: Online [Seminar] mode beta service added.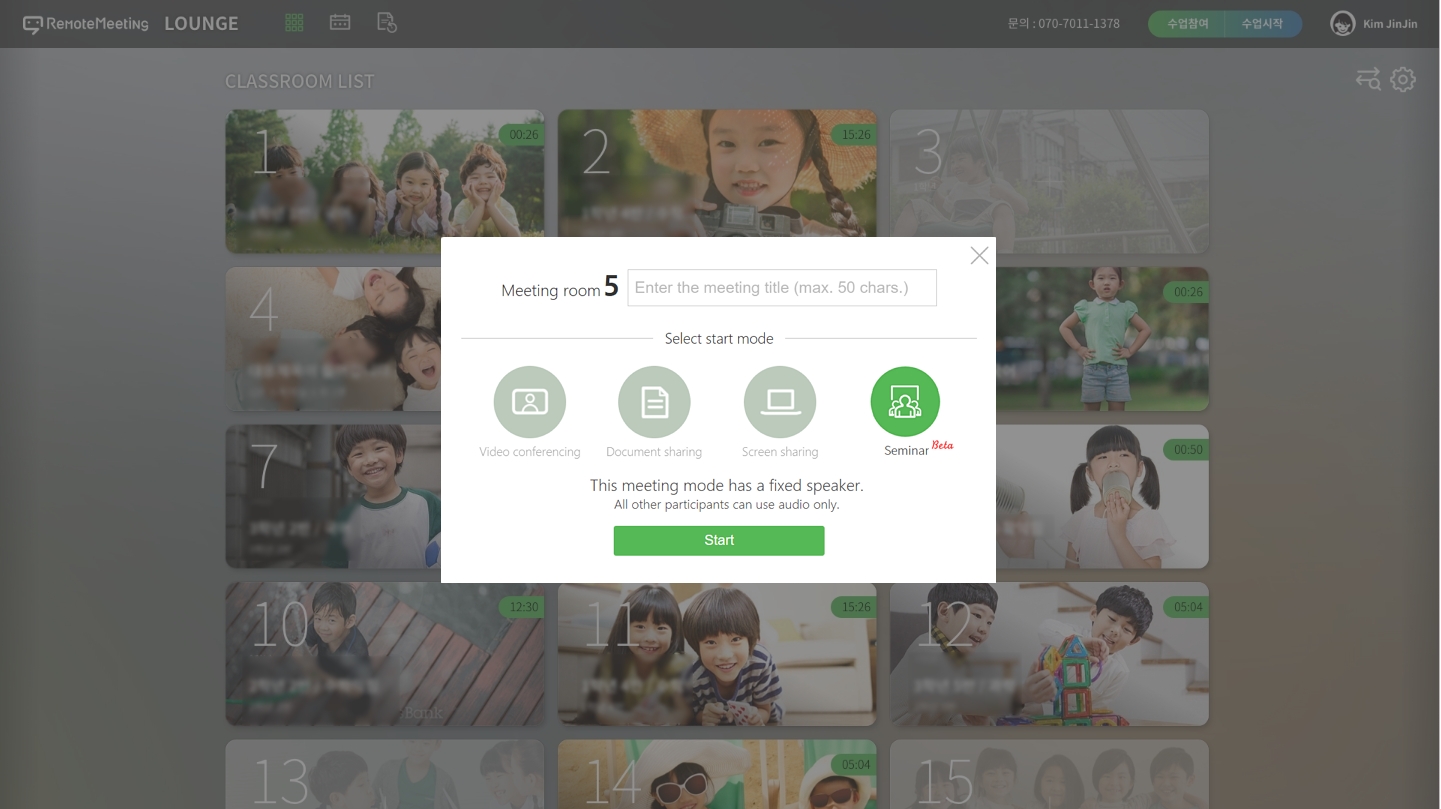 RemoteMeeting's [Seminar] mode is
- Meeting room is created with only the creator's camera active and visible (all other participants camera will be OFF).
- Meeting creator will become the speaker of the room (all other participants microphone will be OFF).
- Participants can request permission to speak if needed.
- [Seminar] mode can only be started from a PC but participants can join from both PC and mobile.

[Seminar] mode user permission
| | | | |
| --- | --- | --- | --- |
| | Meeting create | Participant (Web) | Participant (App) |
| Create Room | O | X | X |
| Camera ON/OFF | O | X | X |
| Microphone ON/OFF | O | X | X |
| Request to speak | - | O | O |
We expect minimal downtime and advise that temporary outages of service are a possibility.
Try refreshing the page or reconnecting to www.remotemeeting.com to use the service.

Warm regards,
RemoteMeeting Team