Hello, this is RemoteMeeting Team.

To provide a better service and reflect your feedbacks,
RemoteMeeting will be performing a scheduled maintenance / update on the following date/time.
Service will be updated on April 7th, 2020 to v.2.14.1.

* Date/time: Tuesday April 21, 2020 between 20:00~00:00 (UTC+09:00)
* Target: Web service
* Description: user specific custom URL will be added.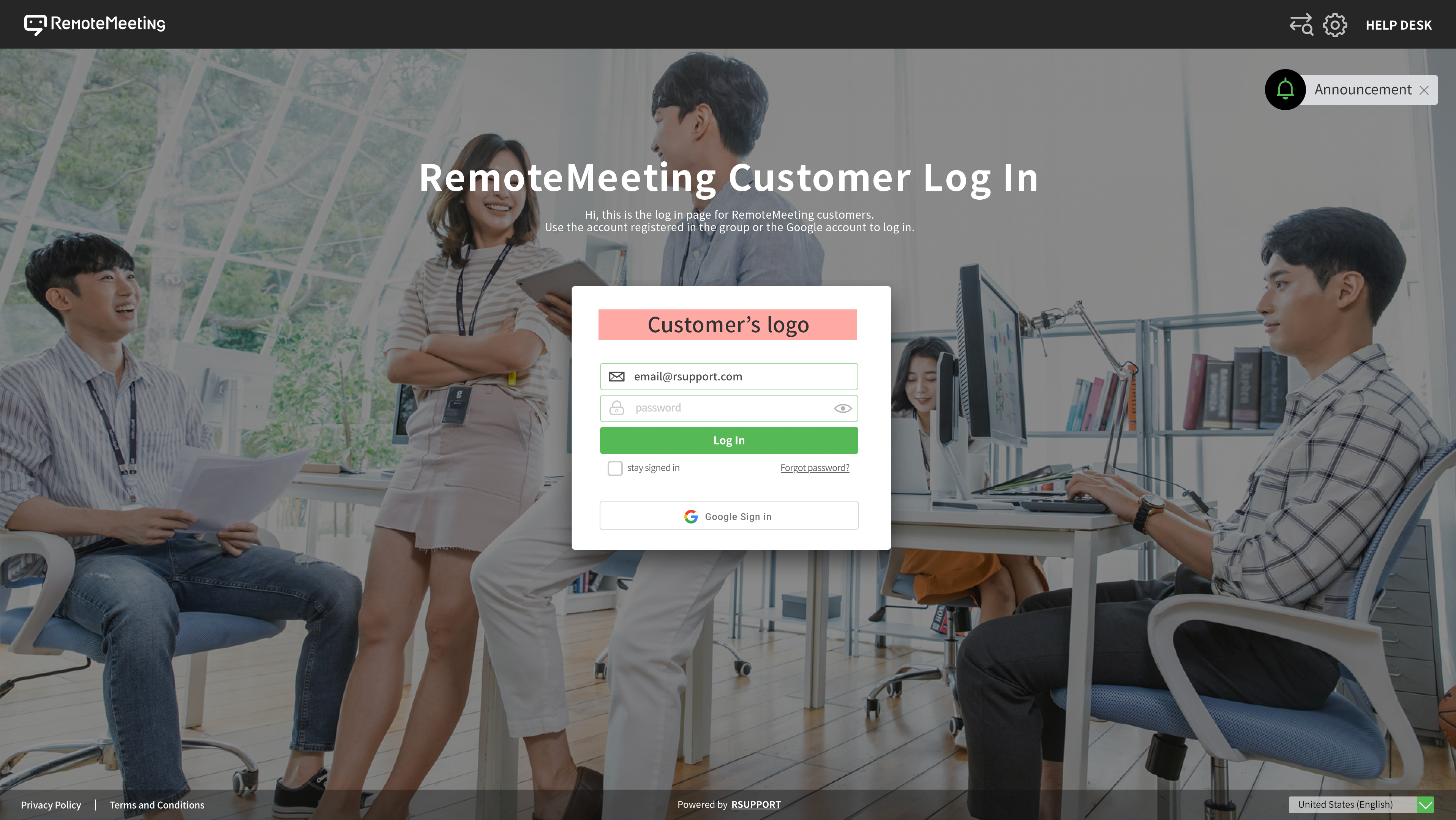 A custom URL will be added for the PAID customers of RemoteMeeting.
www.remotemeeting.com/rm/[custom URL]
(1) How to add the URL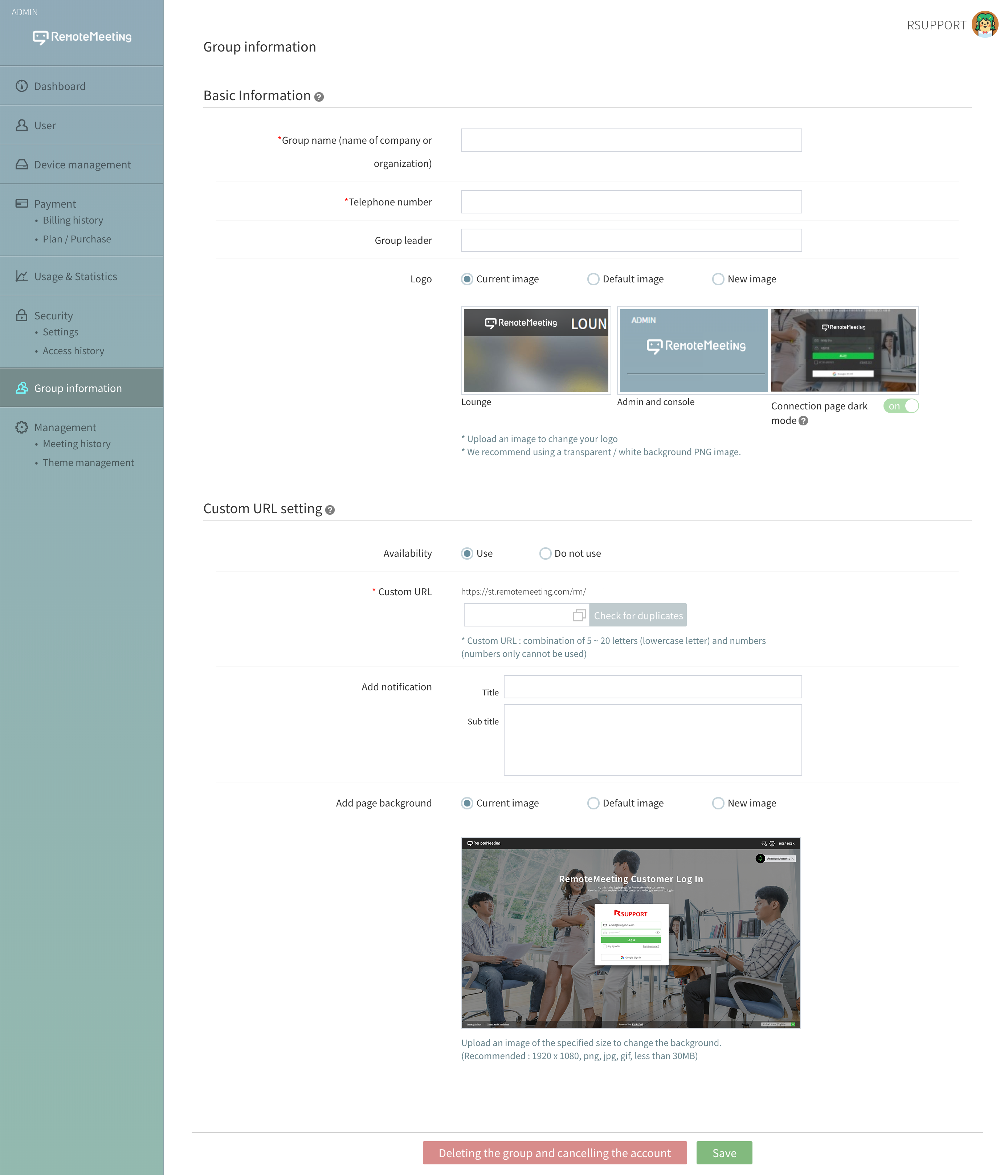 ① Log in to www.remotemeeting.com with Admin account.
② Go to Admin page > Group information
③ Add / configure the logo and custom URL
* This feature is available to PAID customers using Enterprise version.
* Only the accounts from the same group will be able to log in through the custom URL.
(2) Other bugs and Fixes will be applied.
We expect minimal downtime and advise that temporary outages of service are a possibility. Try refreshing the page or reconnecting to www.remotemeeting.com to use the service.


Warm regards,
RemoteMeeting Team