Hello, this is RemoteMeeting Team.
We want to make you aware that on February 25, 2020 (v.2.13.1), there will be scheduled update and maintenance of RemoteMeeting reflecting some of your feedbacks.

* Date/Time: Tuesday February 25th, 2020 at 20:00~00:00 (UTC+09:00)
* Target: web ∙ mobile service, RemoteMeeting Box
(1) Up to 30 attendees in 1 meeting room
Up to 30 attendees can join in to the same meeting room to collaborate and communicate at the same time.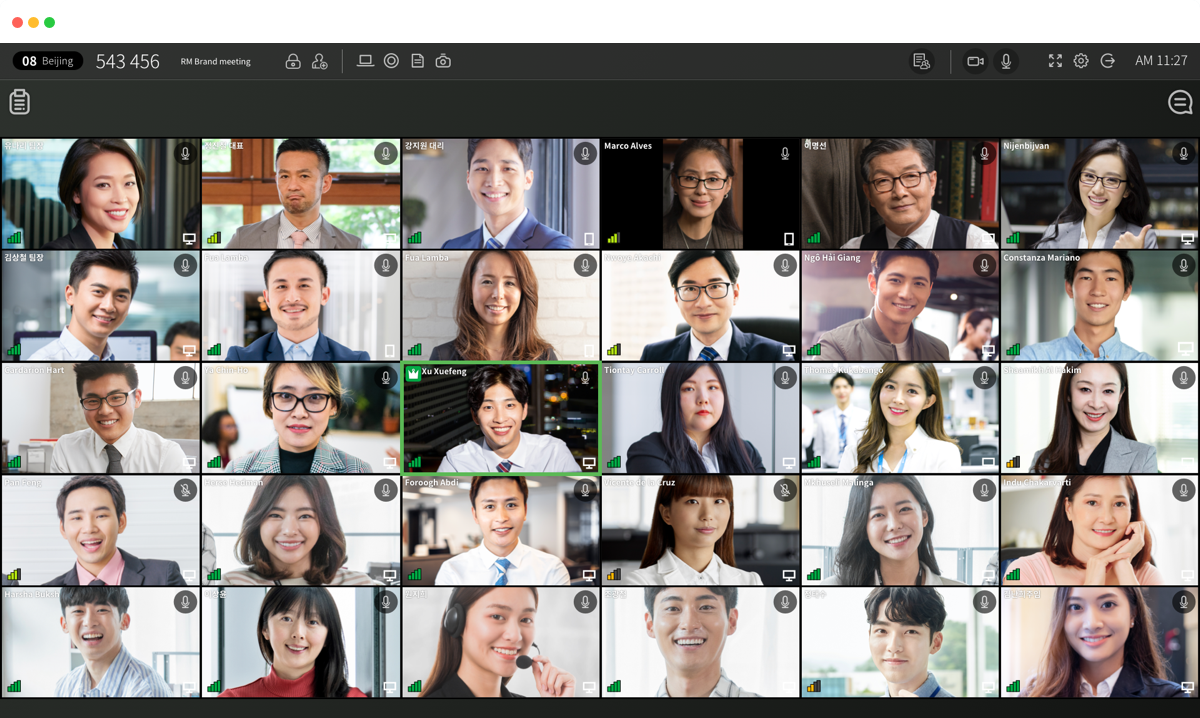 (2) Easy and quick access with Google sign in
- New users:
sign in with your Google account skipping the sign up process.
- Existing users:
sign in with your Google account if the current login ID is equal to Google's email.
This option is available for PC and mobile.

① Go to www.remotemeeting.com and select Sign in with Google.
② Select the Google Email Account.
③ Upon selecting a Google account, you will be redirected to the information input page.
④ Select to link or remove Google account.
(3) Other bugs and fixes
We expect minimal downtime and advise that temporary outage of service are a possibility,
so we ask that you to plan your business accordingly and apologize for any inconvenience this may cause.
Thanks,
RemoteMeeting Team