Hello, this is RemoteMeeting Team.

To provide a better service and reflect your feedbacks,
RemoteMeeting will be performing a scheduled maintenance / update on the following date/time.
Service will be updated to v.2.16.2.

* Date/time: Thursday March 4th, 2021 between 19:00~00:00 (UTC+09:00)
* Target: Web ∙ Mobile service, RemoteMeeting BOX
* Description:
1) Attendee will be able to select a profile picture to be displayed on 100 people crowd meeting screen.
2) A Tool bar will be added to be accessed by all attendee.


Set the picture on profile to be displayed
on large crowd meeting with up to 100 people

1. Identify yourself with your unique profile picture.
Do you need a more serious, identifying image to represent you during the meeting?
Choose from the provided extensive list of images that best suit your company, character, position and more.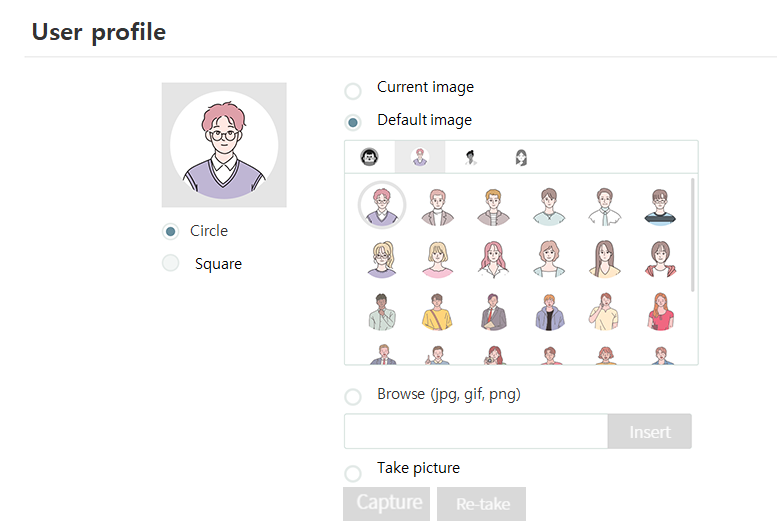 How to Use
① Access www.remotemeeting.com and log in with the administrator account
② Go to Profile settings


③ Profile – ◉Select change image and select the image from the list
④ Save
2. Toolbar interface for guest connection has been updated
All the features and option will be visible to the guests and demo trials.
But, features will be limited as before for guests.


- Other minor issue and bug fixes applied.
We expect minimal downtime and advise that temporary outages of service are a possibility. Try refreshing the page or reconnecting to www.remotemeeting.com to use the service.

Warm regards,

RemoteMeeting Team