1. Lock the meeting room with password & block access
1-1. Lock meeting room (password)
The password is set automatically but it can be changed (use Copy password to clipboard option).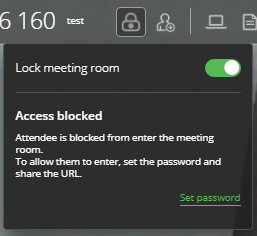 1-2. Blocking access to the meeting room (lock an opened meeting room)
Executed when the [Block attendee access] option is clicked while the conference room is locked ON.
[How to use]
① Create a meeting by accessing www.remotemeeting.com - Start a meeting.
② Select Lock room [ON].
③ Press Set password and then select the Block attendee access option.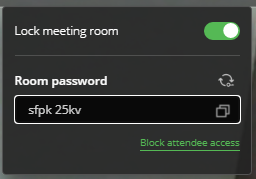 2. Enhanced conference room security
Set room access restrictions on the admin console
- Only logged-in users and group users can join the meeting.
- Guest participation with shared passwords only.
[How to use]
① Access www.remotemeeting.com and log in with administrator account.
② Go to Admin console (User Admin) > Security > Settings > Participant restriction.
③ Select participant restrictions (no restrictions, login users, group users).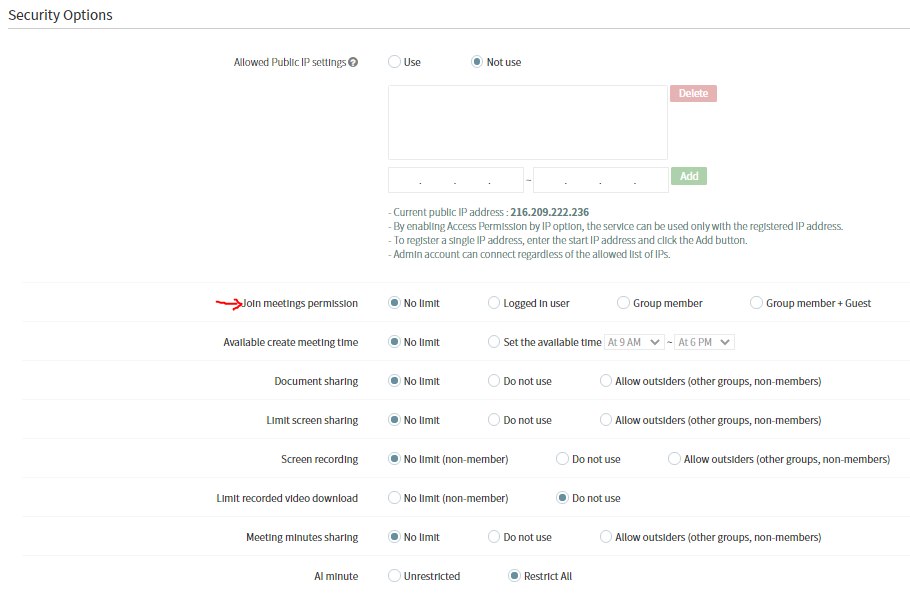 * This service is only available to Enterprise customers with paid accounts.
* Only accounts belonging to the group can log in by accessing the web (no access to other groups).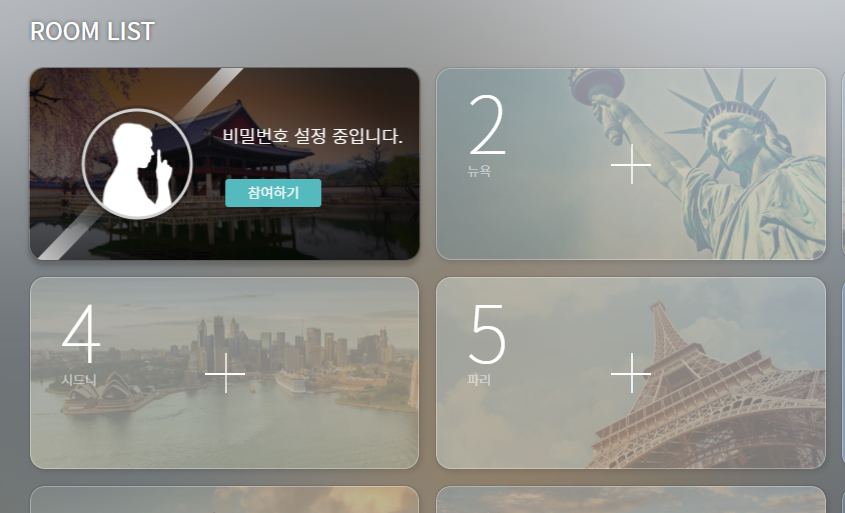 Safer meeting by enabling the lock room option
- Only users who have shared the password of the room can enter, avoiding any interruption or reckless intrusion to on-going meetings. Ensure a secure meeting by locking it up.