RemoteMeeting provides a recording option that allows users to record the video conferences whenever they are permitted (unavailable if blocked from the settings).

Recorded files can be searched and viewed in the Lounge > History menu (recording file storage period: 1 months).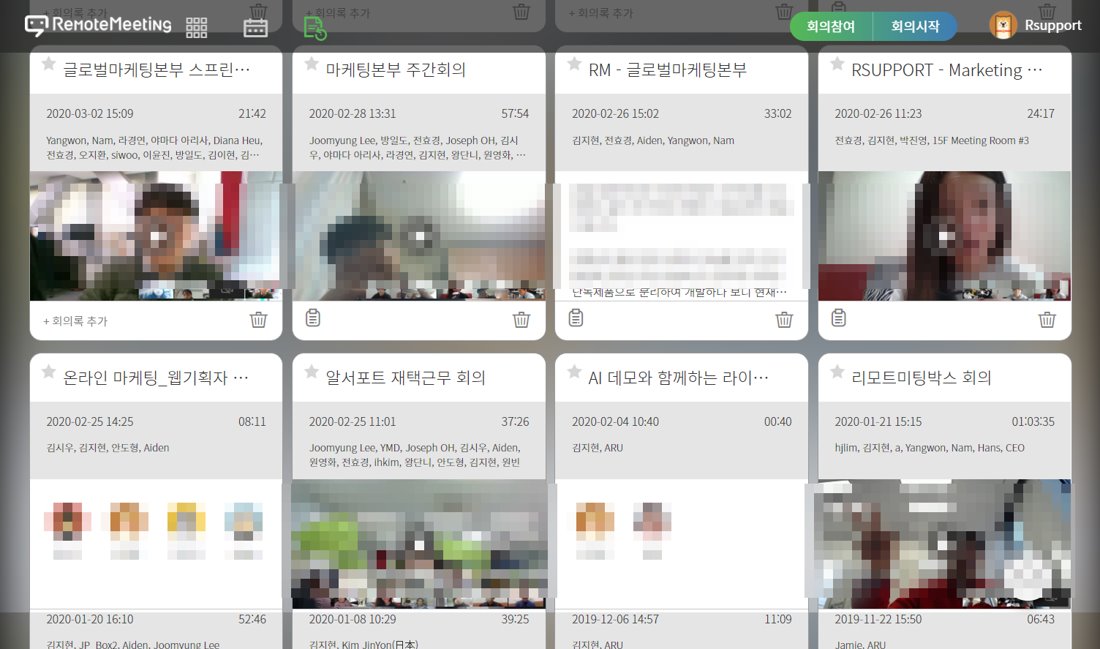 You can download the video by clicking the video, and clicking [Download image] in the lower right corner.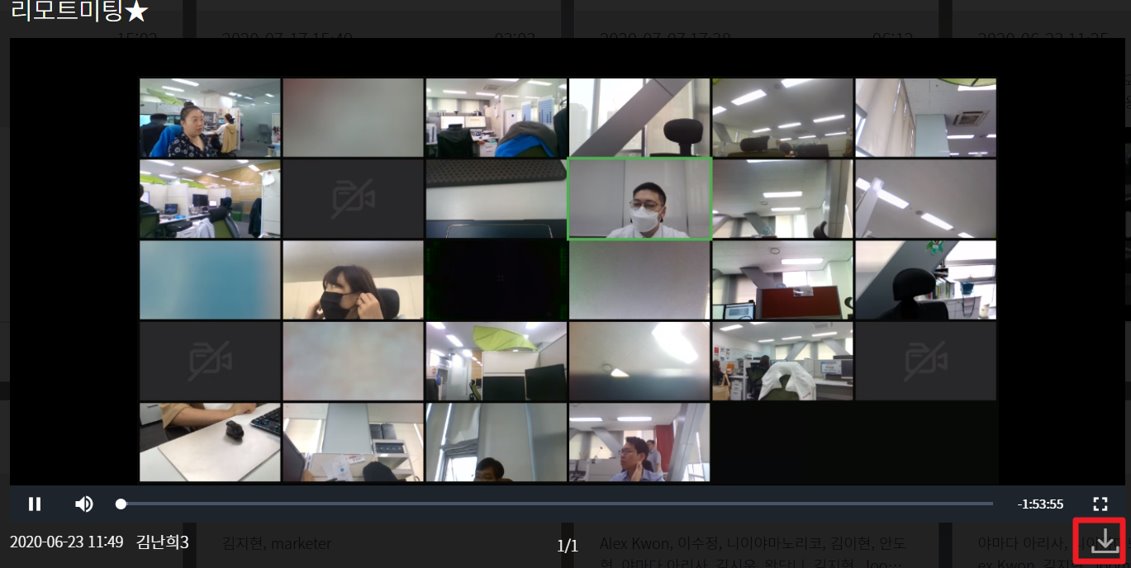 * Recording option is not available to non-members and guests.