If you are a group manager, you can check statistics on the service usage and meetings within the group on the manager page's dashboard.
Provided items: monthly meeting time, number of monthly meetings, plan in use and payment history, etc. and review the video conferencing usage trend of users in the group.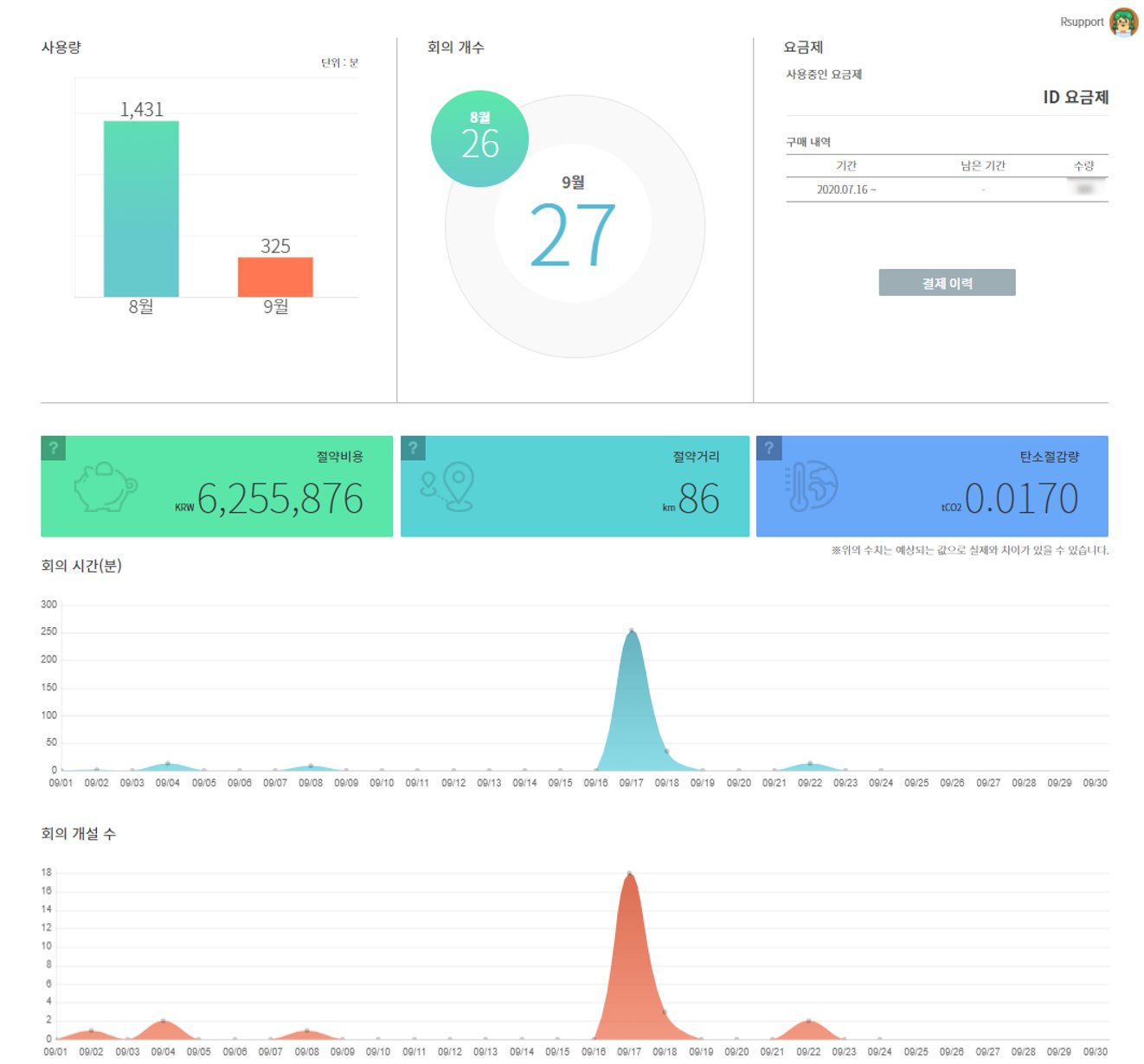 1. Press 'Management > Meeting History' on the left side of the dashboard.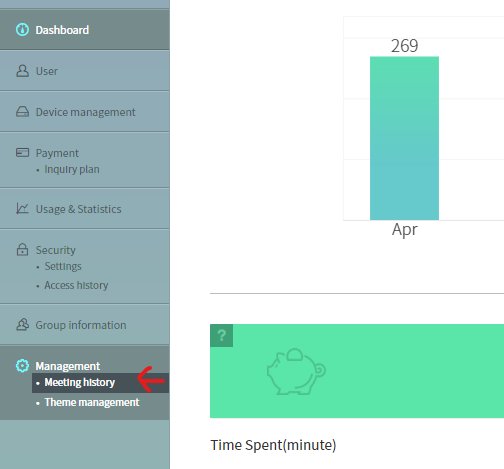 2. You can check the meeting date, time, usage time, and maximum number of participants.

3. Press VIEW button next to the item to view the details of the meeting such as join in and exit out time of the meeting.