In the remote meeting, you can select the screen mode from the main speaker mode or the split mode through the moderator (right to speak) function. Moderators with the ability to speak (crown display) can change the way the meeting is conducted.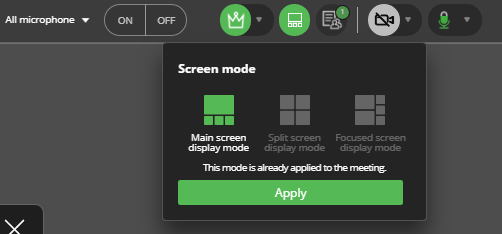 Main screen mode
If everyone needs to focus on the speech of a specific coin, such as a VIP speaker, the coin's PIP is fixed and displayed to all participants.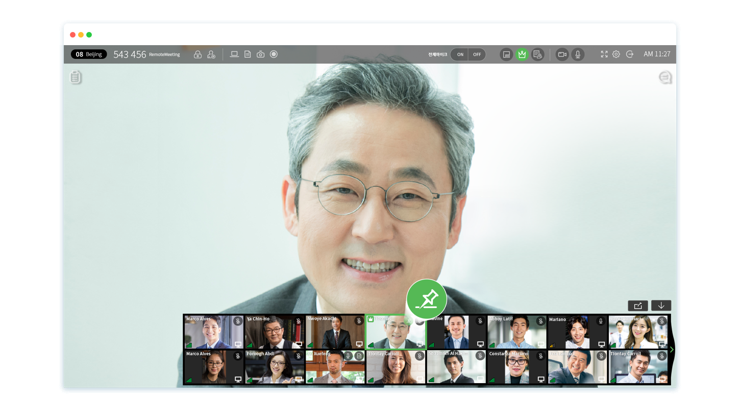 Split screen mode
When sharing a speech among all participants, such as an idea meeting, the PIPs of all participants are displayed in the same size and on one screen.