The picture set in the profile will be shown on the PIP when the camera is turned OFF during a meeting.

The profile picture can be set through Log in > Click Username > User profile.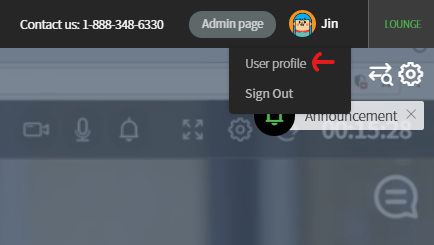 Profile setup
Current image: Currently set image
Default image: Character image provided by RemoteMeeting
Browse (jpg, png): Set as a jpg, gif, or png file uploaded from your computer.
Take picture: Set the image taken with the camera
Name
Change the name displayed when connecting to RemoteMeeting.

Be sure to click SAVE to apply the changes!