In HISTORY, you can check, edit and delete the past meeting minutes.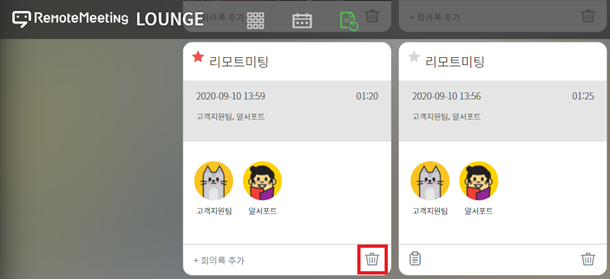 Recorded video is stored on the server for 1 months and removed automatically. But if you want to delete it earlier for security reason, you must delete it manually.
Deleted meetings can only be checked through the Admin page, and information such as recorded videos, meeting minutes, and shared documents cannot be recovered.