If you have forgotten your account password, you will have to reset it to a new one.
If the e-mail address and password entered at the time of registration do not match, a notification message for finding the password will appear.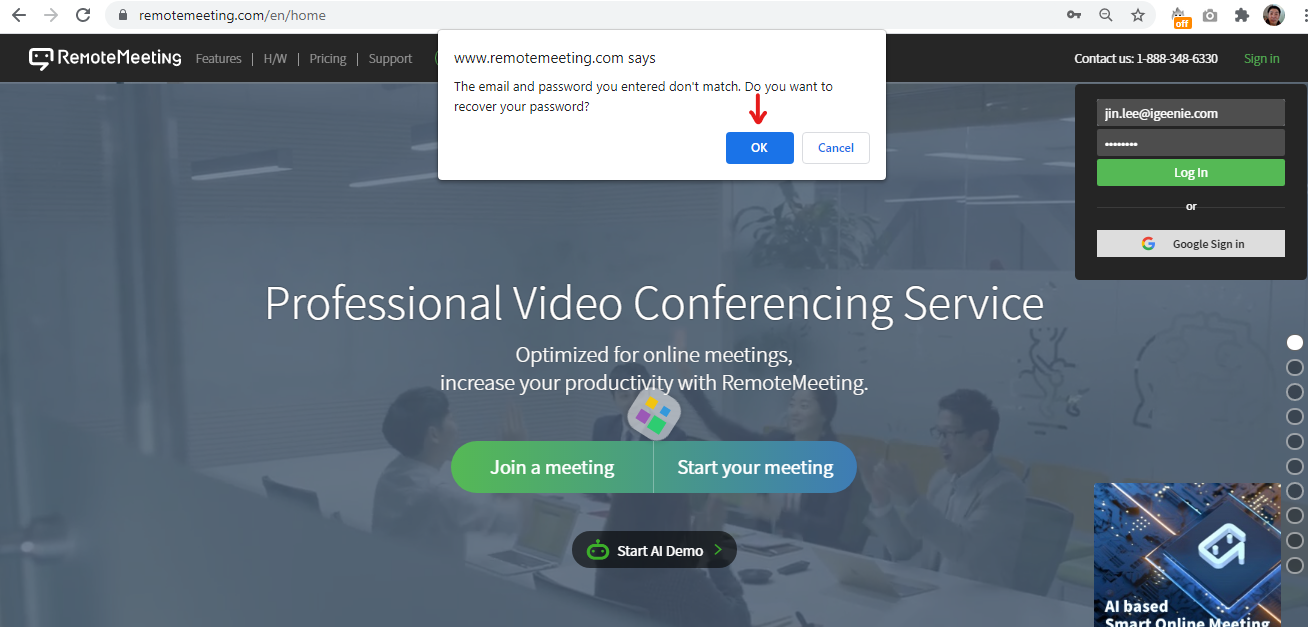 On the Forgot password page, enter the email address you signed up for.

After resetting your password through the email verification email sent, log in to the service again with the new password.