This description was written based on Window OS.
In case you do not have a webcam available on your PC or laptop, you can use your mobile device's camera as a webcam for video conference. However, since it is not a service provided by RemoteMeeting, it should be used at your own risk.
1. Before getting connected
[Mobile]
From your smartphone, aearch and download the DroidCam webcam application that can use your mobile phone as a PC webcam.

DroidCam APP (free)
* Click the button image below to download.


[PC]
From PC, download the connection program.
(Only available on Window 7 or higher)
Install the program from https://droidcam.softonic.kr/.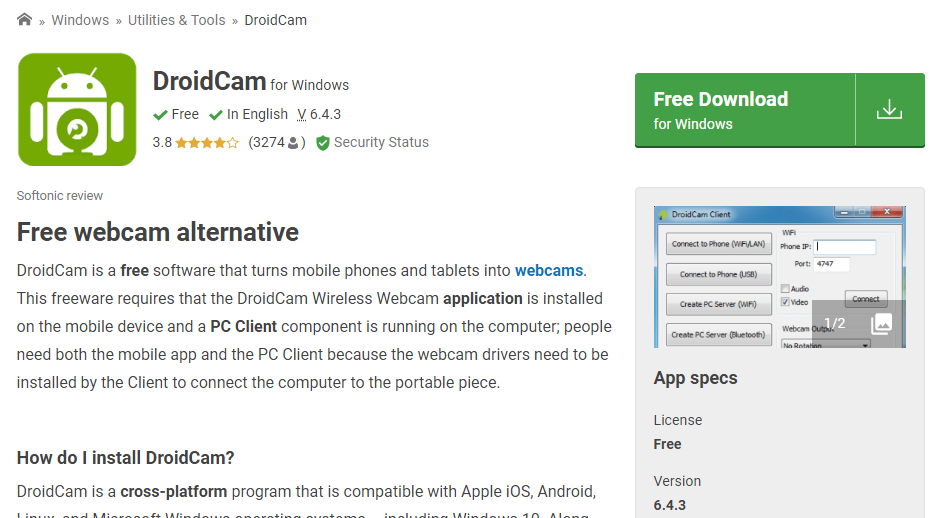 2. Configuration
[PC]
Run the program downloaded on your PC to complete the installation. When the installation is completed normally, a window for entering the IP address and port displayed on the mobile phone screen appears when the program starts.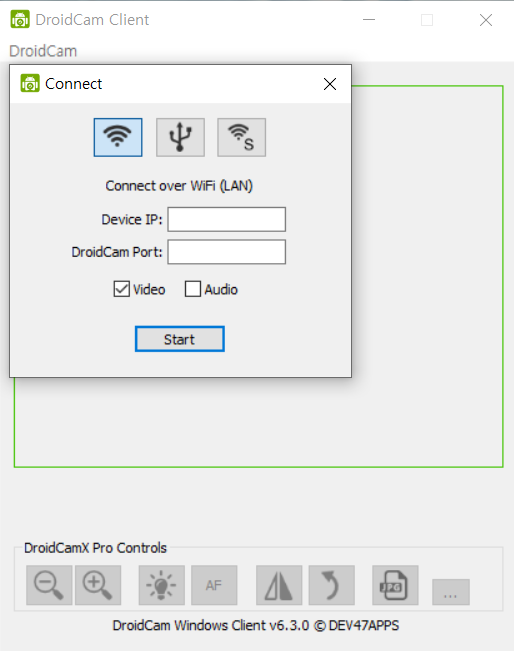 [Mobile]
First, run the DroidCam program on your PC and run the DroidCam app on your smartphone.
When launching the app for the first time, select [Allow] for photo and audio permission.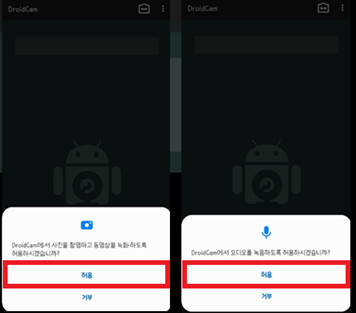 After allowing the permission, enter the WIFI IP and DroidCam Port that appear on the PC and click the [Staart] button.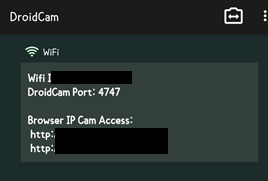 The screen of the smartphone camera appears on the program screen of the PC.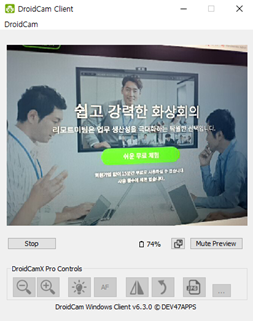 ※ Wi-Fi connection: The smartphone and PC to be connected must be connected to the same Wi-Fi.
※ When the desktop is wired connection: Connect the smartphone to the PC using a cable.