The following instruction is based on Windows 10 and it is compatible with Windows 7 or later.
If you are using the camera in another application when starting or joining a meeting, then you will not be able to send your video to the other participants.
In those cases, close the applications using the camera and connect to RemoteMeeting again.
However, if you do not know which other programs are using the camera, try using the camera search program provided by RemoteMeeting to solve the problem.
Problem
- The message "Camera is being used by another program" is shown when starting or joining a meeting.

Cause
The camera is already being used by another application on your computer.
RemoteMeeting is already running on a different browser.
Program registered on system start up connects with the camera.
Access to the microphone is blocked or it is turned [OFF].
Solution
1. Download the RemoteMeeting's camera search program [RM_camera_checker.exe].

2. Run [RM_camera_checker.exe] as administrator.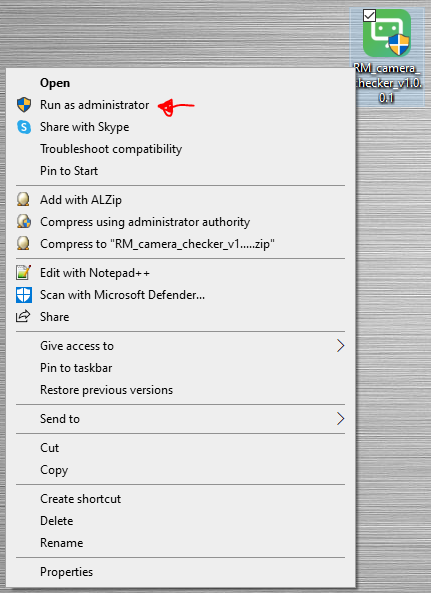 3. Press [Find camera] to search for the camera and its status.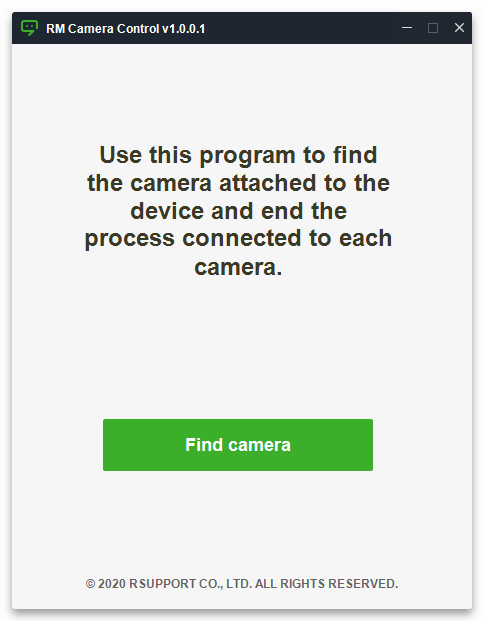 4. Program will close all processes related to the camera and proceeds to step "(5) Completed."
- If multiple cameras are detected, check the desired one and press [End process] button.
- If no camera is detected, then check [Exception].
- Progress icon

will be displayed while processes are being ended.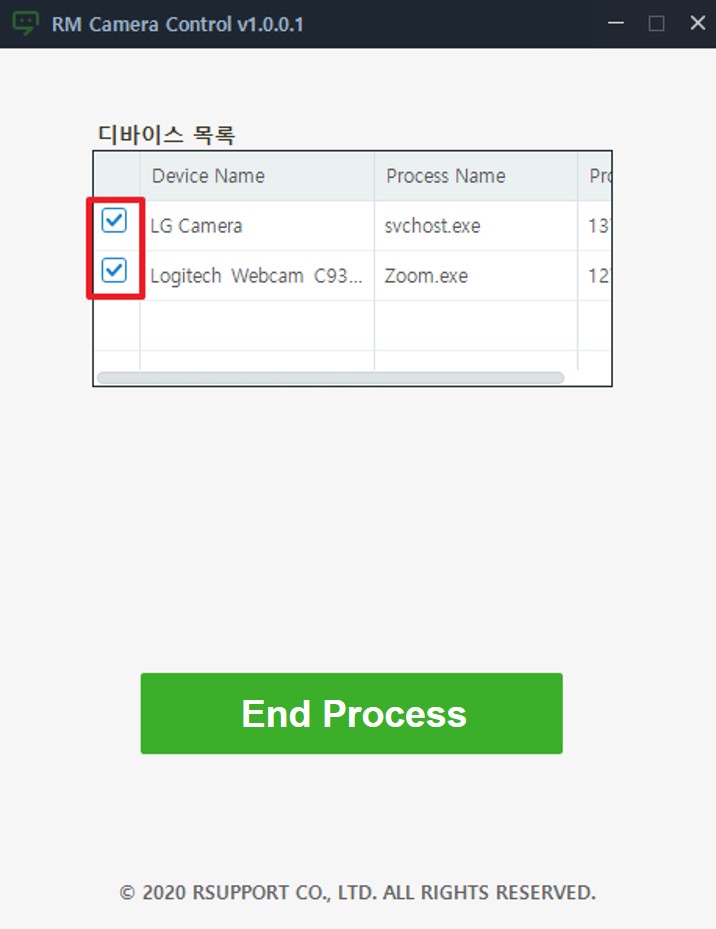 5. After all processes are ended correctly, following screen will be displayed.
- Press "Application close" to close the program and start RemoteMeeting service.
- For some system, "Computer restart" might be needed. Please, follow the instruction on the program.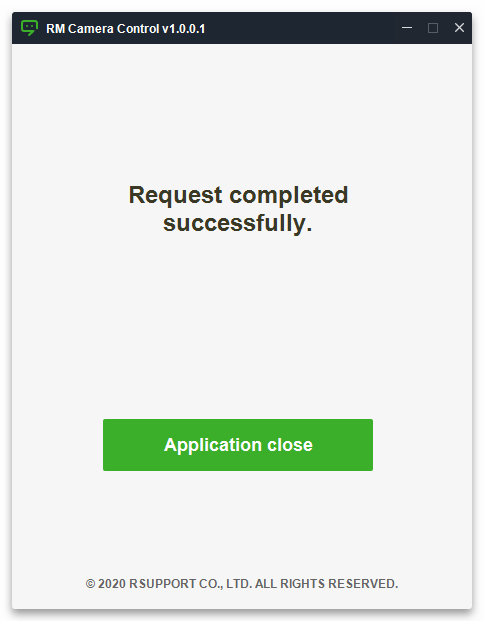 <Exception>
1. Camera could not be found.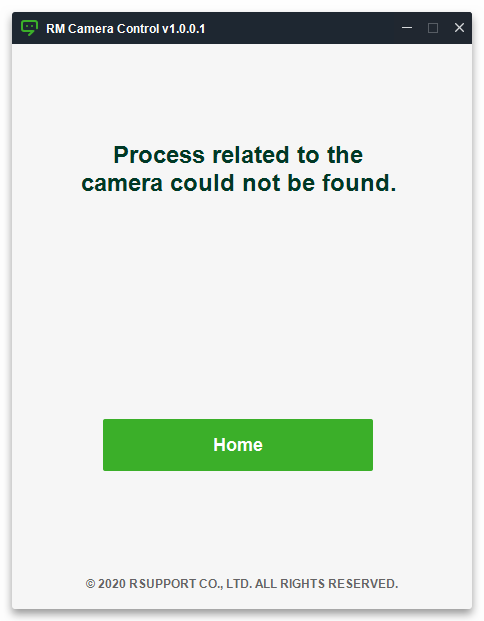 1) Camera could not be recognized (pre-check).
2) Microphone has been disabled or turned [OFF].
- Go to Window Start > [Settings] > [Privacy] > [Microphone] > enable [Allow apps to access your microphone] option.
2. Camera process could not be ended correctly.
- Try restarting the system and launch the camera search program.