Yes, RemoteMeeting is the safest video conferencing service in the world.

RemoteMeeting is designed with a focus on security so that public institutions and businesses can use it with the most confidence. Recently, in the video conferencing market, there were various incidents called "bombing" where an unauthorized third party entered the meeting and throws political messages, racist messages, pornographic photos or videos.
RemoteMeeting encrypts customer data and stores to the region respective to the user.
In addition, all document files used during the meeting are automatically deleted from the server as soon as the meeting is over, ensuring complete document security without worrying about confidential information leakage. As such, RemoteMeeting is taking thorough security measures to ensure that customers can focus on meetings with confidence.

1. Communication Security

Web service transaction uses HTTPS, signaling service transaction uses TLS 256-bit, and media (audio, video) transaction is encrypted with DTLS.

2. Data Security


All data (media, documents, recordings, etc.) is encrypted and stored in AES (Advanced Encryption Standard) 128-bit. User information is encrypted and stored with SHA-2 (Security Hash Algorithm-2).

3. Access Security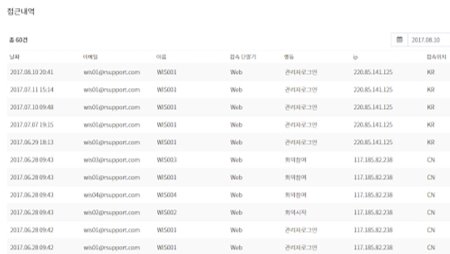 The administrator can check important histories such as the user's service access and usage.
4. Document Security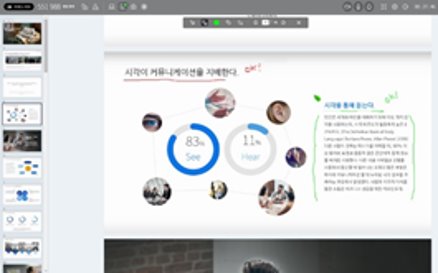 All document files used during the online meeting will be automatically deleted (volatile) from the server immediately after the it is over.
5. User Security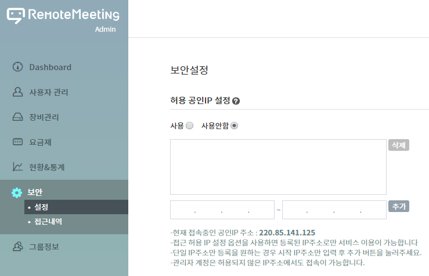 RemoteMeeting allows users to block a range of IPs or specific IPs restricting the access to the service or give individual privilege.